Who is Mohamed Abdelhay and some of his photos. We will discuss how taking pictures with your phone camera can be the base for quality graphic design creatives. We asked Mohamed Abdelhay some questions on his Instagram account @Mohamedabdelhay96. Mohamed Abdel-Hay pointed out that the photos are important to the life of each of us and the photo is a document of the moment of living and the image is the true carrier of the event, so the photography profession must return to what it was since it started where it was in the first place an art that matters a lot and not just a profession to bring money Without studying or producing a professional product.
Mohamed Abdelhay is a graphic designer, photographer and artist who Photoshops and manipulate the pictures he's taking it by his mobile and merging it between the present and imagination. The Egyptian-based Digital artist has a fine arts background, but enjoys using Photoshop to create surreal scenarios, photo manipulation and retouching.
Mohamed Abdel Hay added that the designer is a person who has no limits to his dreams and no limits to his imagination. He is also an artist of his taste and sense of high and distinctive, so we see every day and every moment new designs and wonderful new design ideas that were before them in their imagination and became a reality. Mohamed AbdelHay pointed out that the successful digital artist in the end who combines imagination with reality and adds distinctive and creative points in the design to produce from him a creative and distinctive design unusual.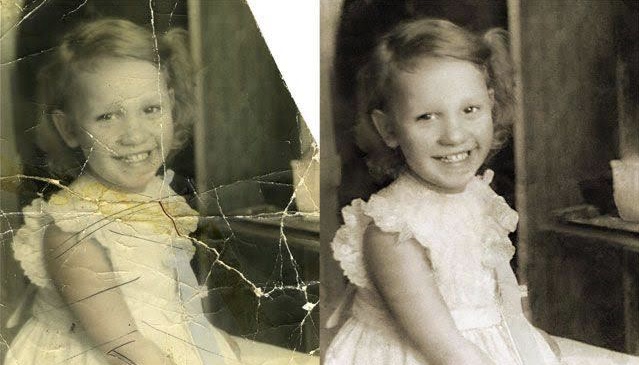 That the graphic language is the most important and alternative language for many things that were used in the past, because of its vocabulary and expressive meanings for cases in different sectors of life, whether the economic or social sector and in all sectors and details of life.
Mohamed Abdelhay also stressed that he does this without any money and for free in order to draw laughter and joy in the face of others by modifying their photos and restoring the past photos to the present and that he does not seek any exchange for money but rather he does this to exercise his talent because he loves design and Photography.
Pictures are not just a piece of paper. But it contains a lot of memories and feelings attached to them. Pictures show the culture of different eras, makes us reliably save our memorable moments. But spoilage of pictures causes sadness hurt of feelings. No doubt the latest advancement in technology makes it easy for everything. But it is important to choose the right person for the right job who the worth of these things in your life.
Visual originators give shading and life to any image. Graphic designers settle on the best method for getting a message across in print, electronic and film media with the assistance of shading, type, photography, movement, representation, and different print and design systems. They produce bundling and promoting handouts for items and administrations, and plan logos for items and organizations. They are additionally into planning material for Internet website pages, intelligent media, and sight and sound undertakings.
Mohamed Abdelhay certified photographer and graphic designer helped many peoples through Instagram account @mohamedabdelhay96 in which Ali is included and he explained his pleasant experience in these words." When he fixed (Edited) my picture, I was captivated by the inclination I got as though the new picture was conversing with me helping me to remember how incredible that memory was". Mohammed describes his learning adventure that " I have never envisioned that the scrawls I was making when I was a child could make a suggestive photographer and graphic designer out of me".In our more occasion, he says " I generally realized I would have made a name for an artist. As I became more established, be that as it may, I realized being a decent fashioner."